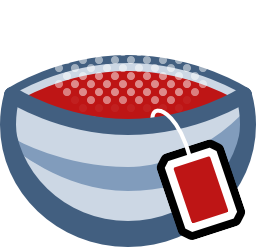 TeaSpeak Team
Staff member
Administrator
Hello,
in this little tutorial i want to show you how you could buy TeaSpeak-Premium.
Step 1:
Login to your TeaSpeak forum account or register a new one.
Step 2:
Click on your account and select 'Account upgrades'
Step 3:
Click on the purchase button and follow the few payment steps

Step 4:
After purchase you automatically receive the premium rank in the forum.
You would properly see some new forum categories.
As well you have a new section without your account settings called "TeaSpeak License" or click
here
Step 5:
Generate a new license key and provide the requested information.
When you've succeed these steps you will receive an email with you license code.
FAQ:
Q: My license expired. (Ive already bought a new membership)​
A: You have just to reregenerate a new key. TeaSpeak currently does not support automatic upgrades and renewals​
​
Q: How could I buy more than one premium license?​
A: Its currently not supported with an automatized system.​
The only way is to contact me directly to make a special deal.​
The best way would be to leave a message within your license request thread, which is btw in general the best solution for your license specific questions.​
​
Last edited: