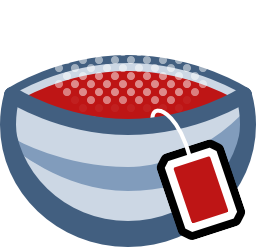 TeaSpeak Team
Staff member
Administrator
Hey folks,
I have a lovely update to announce; The 1.5.0 Summer update.
TeaSpeak got Video and Screen sharing!
Update highlights
- Introducing Video and Screen sharing
- YouTube Watch together*
- Introducing channel sidebar modi
- (Multi-) Channel movement
- Several user interfaces look 'n feel improvements and bug fixes
- Introducing Client build and update channels (Release and Nightly)
* This has already been introduced some months ago but hasn't be announced yet
Introducing Video
With this update, we've rolled out video and screen sharing support.
This allows you to meet your beloved or to share your screen while working together on something great.
TeaSpeak provides the ability to share up to a 4k resolution at 60 frames per second what ensures that you'll your quality needs will be fit.
Even though the capabilities, the client will default to a 720p resolution in order to relax your internet connection and improve the overall user experience (Keep in mind: Higher resolution take much more upload bandwidth!).
Version 1.5 goal
This series will aim to set up, maintain and administrate your TeaSpeak server without the need for any other tools or application. Under this focus, TeaSpeak will become independent and not depending on tools like YatQA to administrate your virtual server (This does not include server instance administration!). This will allow to sell, rent and host the TeaSpeak software without in need of a deep understanding of all of the software capabilities.
But the focus isn't just narrowed on the client:
A long term goal is to heavily improve the TeaSpeak - Client documentation.
This not only helps users, understanding and mastering the client, it also brings a great overview of all the need, little and sometimes not obvious client features you might have missed.
Deprecation of the 1.4 series
With the release of the stable 1.5 server versions, the all 1.4 TeaSpeak - Server versions will get deprecated.
This means that licensing support for these versions will terminate and the server will reject its TeaSpeak license.
The termination date will be 21.07.2021.
Best regards
WolverinDEV ~ Markus