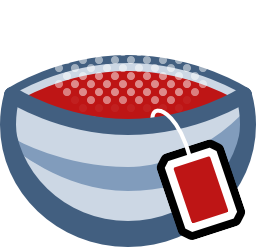 TeaSpeak Team
Staff member
Administrator
Hey,
many of you who just discover us may wonder, what TeaSpeak actually is and where we're reaching for!
TeaSpeak is a mighty client-server based voice communication software programmed using state of the art programming technology.
Besides having a native client the innovative web-client allows you to access the channels of your choice from nearly any device anywhere you have Internet access.
The Server-software is a 100% self developed, actively maintained and created out of love for powerful innovative voice communication server features.
For various reasons some people keep calling TeaSpeak a "crack" of some other well known VoIP software.
The bottom line, from all of their posts is, that they have not done their research right.
TeaSpeak has a couple of unique features, that comparable servers do not have and never had.
Among those are such powerful ones like Built in music bots, Invisible channels and Customizable Messages.
Here (
https://github.com/TeaSpeak/TeaSpeak/blob/master/Changes.md
) you can see a huge, but not nearly exhaustive list of our unique server-features.
Client-UI and and the web client are open source.
So to all you developers out there : "Become part of the Tea-Party and create something incredible !"
Best regards
Markus ~ WolverinDEV