i using the script from EscuderoKevin, i modified and edited it.
first look when open the website: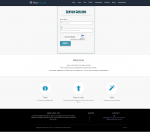 faq site :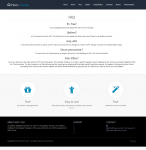 the network status page:
the banlist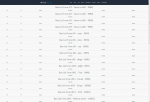 the serverlist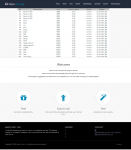 Its the verion 2.2 stable its works great!
In the Hosting script is not included: Webinterface, Forum, TSDNS
All files are editable.
LIVE DEMO:
https://demo.host-you.de/
versions history:
Code:
2.2 added Privacy Policy site
2.1 reworked CSS / added FAQ site
2.0 added afk checker / credits to XARON
1.9 added banlist / credits to XARON / modify´d ts3admin.class.php for compatibility with teaspeak
1.8 added an simple serverlist
1.7 print of teaspeak data removed / added an working connect button /credits to Kevinos
1.6 Fixed bug created instant 32 slot servers
1.5 Fully working Stable release / added webinterface
1.4 Teamspeak framework updated
1.3 CSS reworked
1.2 FAQ Added
1.1 Network Status included
to do:
Download:
https://www.mediafire.com/file/9c7mwpk69dcqvrj/simple-hosting-script-v2.2.zip
Virustotal:
https://www.virustotal.com/de/file/b88a02d394a23f5de960e2a35b175d0339adc7b66c3ff33f06dddd12e9a67e1e/analysis/1543008811/
​
Last edited: